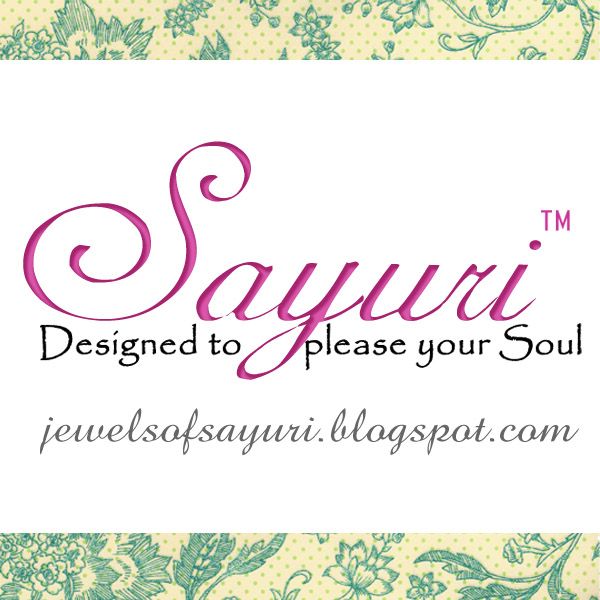 Divya N is an Apparel and jewelry designer, a graduate of the National institute of Fashion technology living in Chennai, India. She founded Sayuri in 2008, a brand that focuses on creating kitschy handmade designer jewelry with an Indian touch. She teaches fashion at design institutes, conduct craft and design workshops and is an avid blogger.
As the chain earrings with buttons turned out to be really popular, here is another piece of jewelry that can be easily made using buttons – A button ring. I hear you Duh!! big deal but I really loved the button ring I made and it got a lottt of appreciation from my students( of design) when I wore it to college. So there must be something good about it right??
Feeling the same way, I made this tutorial. As usual it is 5 minute project which includes 4 minutes of drying time :)haaaa…My buttons are from Lotsofbuttons and they have really cute names!!
Orange and strawberry button ring

Materials:
– 1 button- natural Resin 48L (30mm) – Natalie
– 1 button – red Polyester 36L (23mm)- Theda
– gold spacer
– Nail Polish (orange)
– Top coat (clear)
– 18g soft brass wire
– Ring mandrel or marker
– Pliers & cutters
Make the ring:
1) To make this ring you need 2 buttons in different sizes. My larger buttons 48L was in natural beige color so I decided to perk it up with some color. I painted it with 2 coats of Bright orange nail polish. You could skip this skip if your button is already in the color of your choice.
2) Before you begin, just arrange the buttons & the spacer one on top of the other to make sure that they fit well without gaps and that the holes in your buttons align well with one another
3) Give a top coat to seal the polish. I added the top coat to the red button too as I wanted a nice gleam on it
4) Take your wire (I have no habit of measuring & I just eyeball the length). Fold it in half and slide your spacer in and fold the wire over so that it holds the spacer perfectly.
5) Insert the wire with the spacer through the buttons and pull tight. Press the wires at the back of the buttons so that it remains flat next to it (button)
6) Pick you ring size on the mandrel or pick a marker thats your ring size and start wrapping the wire around it, keeping the buttons absolutely flat.
7) After 2 rounds on the mandrel, its time to secure the button by means of a spiral wrap.
I have taken the ring out of the mandrel in picture "8" to show you how the wraps should be done – one wire at a time around the ring (loop part that goes on the finger). However please keep it on the mandrel while doing this.
8) when you think its sturdy enough, take it out, snip the ends and fold into the ring. My wire got over at this point so I didnt even need to snip, I just made a tiny loop at the sides to finish it (pic 10)
That's it your Orange Strawberry button ring is ready to wear and enjoy.
PS: I was watching Masterchef while making this ring and the orange and strawberry coulee dish that one of the participants made really inspired me – hence the name 😉 I hope you found this interesting!
Visit Divya's blog and see more of her amazing jewelry creations here.